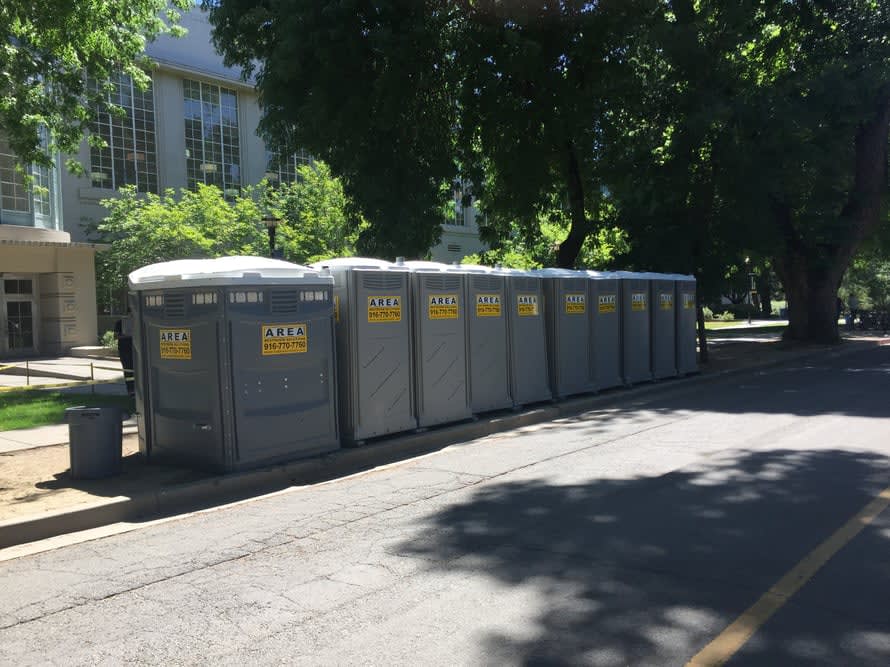 Trust Area Portable Services for Your Construction Needs
For years, we have helped construction teams get the job done correctly and on time, thanks to our construction rental options. From equipment to project managers, Area Portable Services has access to some of the best choices in the industry. We pride ourselves on being the leader in Rancho Cordova, CA, for portable restrooms, temporary fences, and additional team members for construction sites. Getting assistance for Area Portable Services helps you meet the demands of your clients. Give us a call today to begin the process and get you the portable services and construction rentals you need.
Construction Site Rentals From Area Portable Services 
From coordination of your next project to getting your employees a safe and healthy place to relieve themselves, Area Portable Services has you covered. Local construction crews in the Rancho Cordova area use our construction rental services to help them achieve success with all their projects and keep clients happy. We provide them with some of the products they need to continue creating quality buildings, landscapes, and more. Check out what we have to offer below:
Project Management: Our available project managers, field superintendents, engineers, and other staff members assist in managing the construction process. They can help smooth out the process to speed up the project effectively without sacrificing quality in your work.
Reporting and Cost Control: Stay within your budget with our team of finance experts. We maintain constant communication to ensure you understand changes that have occurred so that you can make the right decisions regarding your project's cost.
Coordination Process: Imagine how much more you and your team could accomplish if you had someone to help them stay on task. Electrical and mechanical teams greatly benefit from a coordinator to guide them to the next steps instead of getting out of control because of a lack of communication.
Commissioning and Project Closeout: These steps are critical to any construction project and having an expert on your side will ensure you meet them with confidence. Area Portable Services gets all your paperwork to finish everything with the client efficiently and effectively.
Portable Restrooms: We provide a wide variety of portable restrooms to meet your job site's demands. You can choose between trailers or single-stall options, and we also have a variety of add-ons to make the experience healthier and more comfortable.
Temporary Fencing: Keep your job site safe and those walking, playing, and living around it by drawing a clear line around the perimeter. Our fencing options can easily be installed and taken down when you need them most.
Construction Site Requirements for Portable Restrooms
A clean, healthy, and sanitary bathroom is a necessary tool any construction worker needs to succeed. Not only does it safeguard them from issues, but you can also prevent a waste of time looking for a place to use the restroom. Area Portable Services has access to the industry's best options to keep everyone protected and on task. Our multiple special features make sure everyone has no problems relieving themselves during the project.
Get the Help You Need From Area Portable Services
Area Portable Services supports construction teams all over Rancho Cordova, CA with our construction rental options. They count on our restrooms and extra team members to help them finish their job and provide them the opportunity to give their clients the best services possible.
Give us a call today
and let our team help you put the best forward with all your clients and projects.