Area Portable Services Temporary Fencing
Panelized Temporary Fencing in Rancho Cordova, CA
Panelized fencing is one of the many temporary fencing options that we provide for our clients here at Area Portable Services. This type of fencing is easy and quick to set up and remains steady throughout your project. All our fencing options are maintained and kept looking professional and ready to use for your construction project or event.
Overview of Panelized Temporary Fencing
We provide an overview of our panelized temporary fencing at Area Portable Services so you can determine if this fencing option will fit your needs.
12'x6' self-supporting fence panels
No drilling required
Rugged and durable metal feet (bases) support the fence panels
Panels are maintained and kept so that their appearance and quality stay professional even after many uses.
We provide additional wind support bracing.
Gate panels in various sizes allow both people and vehicles entry. We also provide customized gate options.
We provide additional privacy or windscreens for our panelized temporary fencing.
Dark green is the standard color, but screening is available in a variety of colors at additional cost.
Temporary fencing or panelized temporary fencing is a free-standing, self-supporting fence panel. The sides of each panel are held together with couplers that interlock panels together. This improves portability as well as making the fencing more flexible for a wide range of applications.
Choose the Right Temporary Fencing
Area Portable Services offers several types of temporary fence panels for rent. It can be hard to know exactly what type of fence you need, and that's what
our team of experts
is here for. Our professionals can help you choose the right option for your project and ensure that all fencing panels are delivered and set up on time. We offer the following types of fencing options for your convenience:
Panelized temporary fencing
Contact us today to speak with our team about the right fencing for you.
How Is Temporary Fencing Used?
Temporary fencing is used for the safety and security of construction projects or events. They are used for privacy, wind control, crowd control and protection. Temporary fences can protect the worksite from trespassers and can protect event spaces from uninvited or un-ticketed guests. Fencing can also be used to protect attendees from busy traffic and guide foot traffic.
Area Portable Services' temporary fences for rent have several ideal usages, including:
Temporary job site barriers
Crowd control
Hazardous waste containment
Fire & water restoration damage
Special event needs
We also provide sandbags for extra support in high-wind areas and during stormy seasons. Call Area Portable Services today to ask about our sandbag options for our temporary construction fence panels.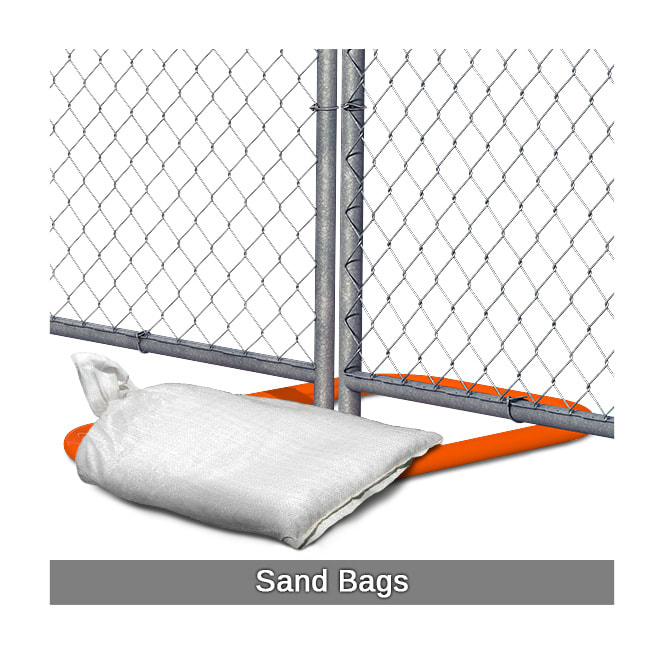 Choose Area Portable Services
Area Portable Services
provides top-of-the-line panelized temporary fencing, and we have been serving the Rancho Cordova, CA area for many years. We guarantee competitive pricing with many options to choose from, clean and updated equipment, and reliable professionals. Our mission is to provide our clients with the highest quality service. Choose Area Portable Services for your next event or project, and
contact us today
.