Overview
Our privacy screens have 98% blockage with a high-grade tight knit material. They make for the most durable & economical screen with the highest degree of visibility blockage. This option offers a cleaner look to any site, making it easy to hide the clutter and construction. Our screens also help reduce the effects of wind while working outdoors.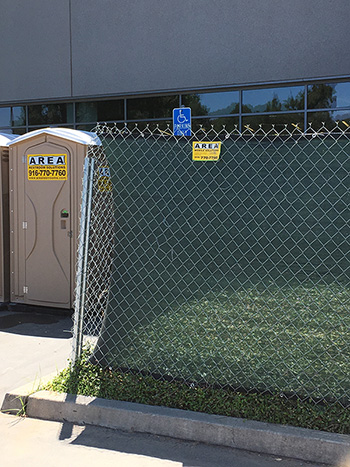 Green Privacy Screen
Our privacy screens have reinforced binding around the entire panel. This added strength means they are capable of withstanding extreme conditions. The green color of our screens makes them perfect for outdoor applications, helping them to blend in more beautifully with the environment around them.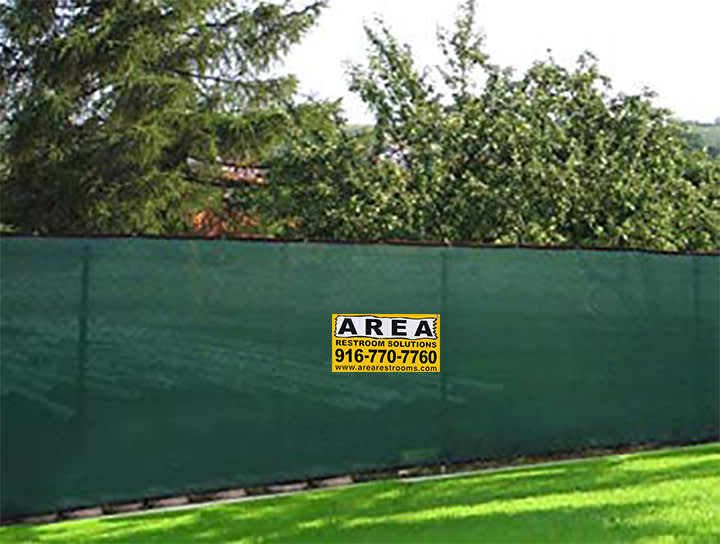 Project Description
Temporary fencing is a free standing, self-supporting fence panel. The panels are held together with couplers that interlock panels together making it portable and flexible for a wide range of applications. Area Portable Services offers a wide range of temporary fencing systems and products.