Crowd Control Barricades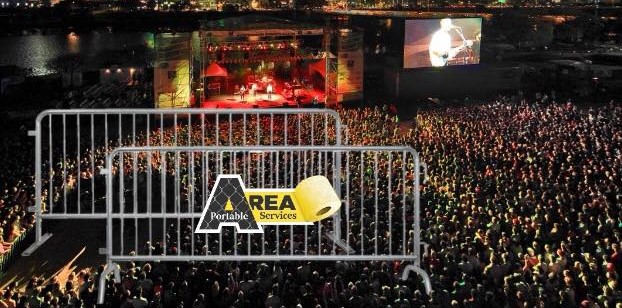 Overview
Help direct pedestrians and keep control of crowds at your next event with these all-welded steel barriers. Crowd Control Barricades are easy to transport and assemble with flat feet bases that turn inward for ease of stacking and storage. They are perfect for outdoor usage. Give us a call and let us assist you with your next special event.
Smooth all over finish, no sharp edges
Easy male and female interlocking ends; units join and unlock at one position (30° degrees)
Hot-dipped galvanized steel tubing done to marine standards provides superior weather protection against rust.
Features flat bases which are bolted on, and turn and lay flat for easy storage.
Suggested Usage
Crowd Control Barricades are perfect for directing pedestrian traffic. We suggest using them for:
Beer Gardens
Concerts
Car Shows
Fairs & Festivals
Runs & Bicycling Events
Sporting Events, etc.
Description
Overall Length – 90 inches" (86 inches" when interlocked)
Height – 43 inches"
Catalog
Temporary fencing is a free standing, self-supporting fence panel, the panels are held together with couplers that interlock panels together making it portable and flexible for a wide range of applications. Area Portable Services offers a wide range of temporary fencing systems and products.